eventpeppers international
How to plan an Oktoberfest: Guideline for themed business events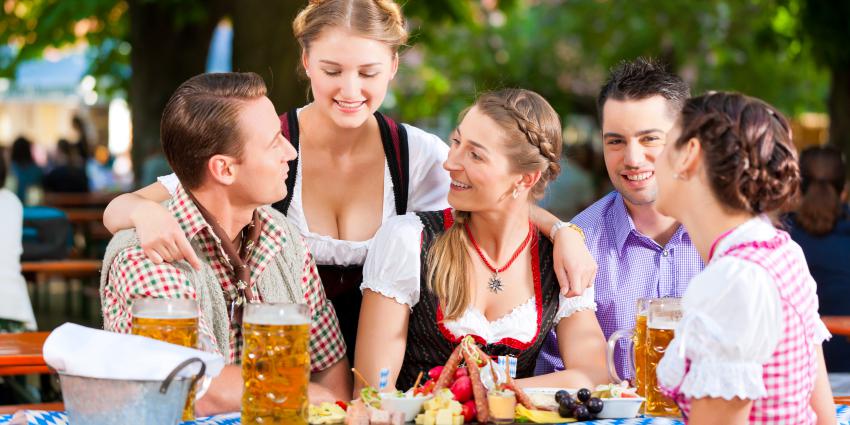 German "Oktoberfest" is already a worldwide phenomenon and people all around the globe enjoy celebrating the famous "beer fest". But what does it take to plan your very own Oktoberfest and - most of all - make it authentic? Here are some things your Bavarian business party should not miss.
Bavarian essentials: Beer, style and lots of food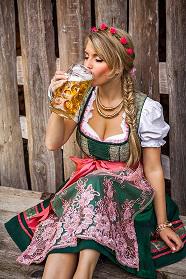 When celebrating your very own Oktoberfest, make sure to provide your guests with the right setting. "Beer fest" (or "Wiesn", as the locals call it) is usually held in a party tent or beer garden, staffed with wooden benches. All guests are dressed up in original German clothing - that means traditional leather pants ("Lederhosen") for the guys, and lovely dresses ("Dirndl") for the girls. Oktoberfest originated in German culture (more specific in Bavaria, and even more specific in Munich) and as everybody knows - Germans love their beer. So when planning your very own Oktoberfest-themed business party, make sure to provide your guests with lots of the delicious beverage and serve it in traditional German mugs that fit up to 1 litre. Your colleagues and business partners will particularly appreciate traditional German beer brands, such as Augustiner, Paulaner, Franziskaner or Hofbräu, but if you don't have access to them, any local beer will do. Just make sure to keep your party balanced by offering plenty of food at all times, as tasty beer tends to get your guests a little bit tipsy. Oktoberfest is famous for good and solid foods, like Pretzels with specific cheese on them called "Obatzda", salad made of sausage strips, and basically every type of meat or sausage you can find.

Fun rides & more: Oktoberfest is the world's biggest fair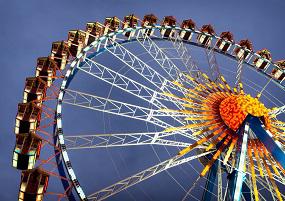 Apart from all the beer and other culinaric advantages of Oktoberfest, you may not forget the even more exciting part about this cultural event - Oktoberfest is the biggest fun fair in the entire world and therefore filled with carnival rides and stands, where you can test your skills at different games and win prizes for succeeding. Don't worry, that surely doesn't mean that you have to set up a whole fair for making your Oktoberfest-themed business event authentic. However, you shouldn't miss out on the opportunity to include fun raffles and games as occassional highlights throughout the entire event. This does not only help with the mingeling process of colleagues that might not know each other too well, but will also keep your business party diversified and fun at all times.
Bavarian entertainment is key to a successful Oktoberfest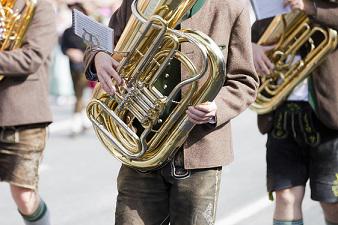 Last but not least you have to think about the entertainment aspect of your party, as Oktoberfest is just not Oktoberfest without the famous German folk music and folk dancing. Therefore, make sure to include an Oktoberfest band, brass band, folk music band, yodeller groups or solo musicians such as accordion players, alphorn players or trumpet players in your event. Your guests will find themselves singing along and dancing on the beer benches before they know it, and the atmosphere will all around be amazing.
We hope that you'll have a wonderful Oktoberfest, wherever you may celebrate it. At this point, there is only one thing left to say: Prost!